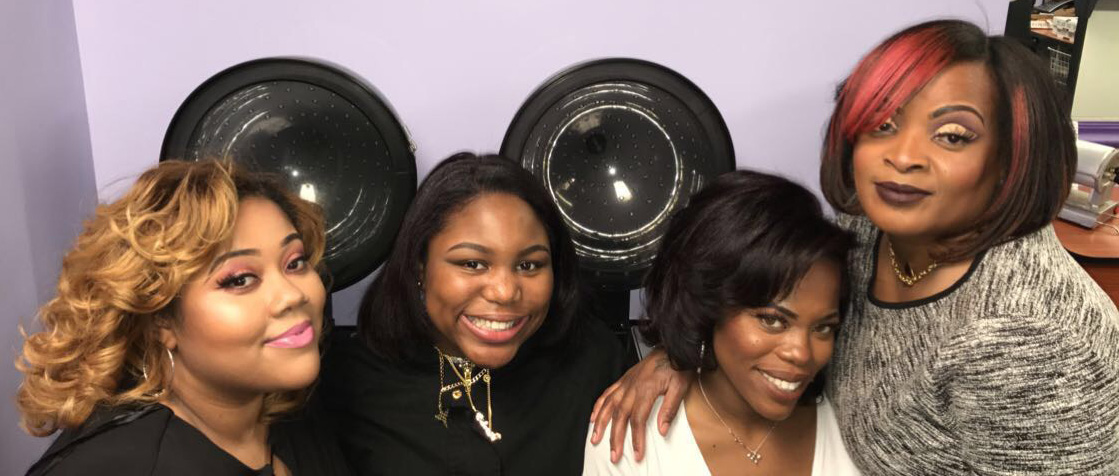 Zina, Owner & Stylist
Zina has been in the hair industry since the late 1980's. She attended Lynn Vocational Technical Institute in Lynn, Massachusetts. Upon graduation, Zina got her first job opportunity at "Danny's His & Her's Hair Salon" in Boston, Massachusetts. Under the leadership of the late Daniel Toon, Zina mastered the skills of the business as well as hair design. Zina's mission is maintaining healthy growing hair! In 1998, Zina was blessed with her own business, Zina's Hair Salon, where to this day Zina lives and loves hair!
Meka, Stylist
Meka is a skilled stylist who started her career straight out of high school in 1999. She works hard to keep her clients happy and educated about good hair care. With her special talent for maintaining and styling children's hair, parents are always eager to visit Meka. In addition to the wide variety of styling provided, she specializes in natural hair care, braiding, weaving and precision cutting. With a fusion of new and classic techniques, she strives to keep hair healthy, styles long-lasting, fashionable and trendy. Come see Meka with your ideas and bring that look to life!
Ginger Monroe, Stylist
Ginger Monroe is a graduate of Blaine Beauty School in Boston, Massachusetts. She has been in the beauty industry for the past 10 years. Ginger Monroe specializes in hair care, braiding, custom weaves/wigs, cuts and so much more. She also provides services for special events, weddings, fashion shows, etc. Ginger Monroe's passion is hair color and color correction while maintaining the health and beauty of her clients' hair.
Zina's Hair Salon | 450 Cambridge Street | Cambridge, MA 02140 | 617-492-5430 | Copyright 2017 Zina's Hair Salon. All rights reserved.